Crystal Light Free Samples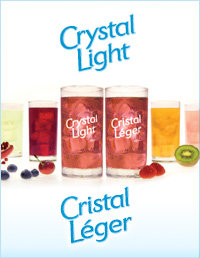 Get free samples of Crystal Light products. This is a low calorie drink mix made by Kraft and available in 18 different flavours. This offer is for 4 different samples which will give you a pretty good idea if you do like their product or not. It's as simple as clicking on the link below and filling in the sample request form, then you just need to wait for the samples!
I'm happy about this promotion because I wanted to try this product but always forgot to buy some. So just did it and waiting for the samples.
Order your Crystal Light Free Samples