Free Incognito First Period Kit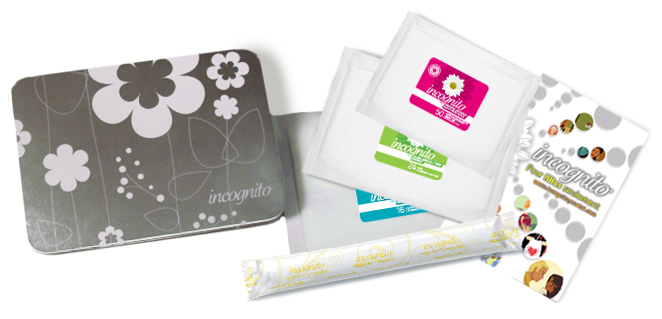 Ladies I've just found a really great sample for you. Incognito is now giving away a "First period kit" that contains samples of panty liners, ultra thin pads, tampons, an information pamphlet about your periods and a tin case to discreetly carry around your products. I think this is a pretty good offer and it takes only a few seconds to fill in their sample request form.
So, you just need to click on our link below, fill in the request form and then wait on your products as usual! They also guarantee on their website that by ordering their free of charge kit they will never use your information to solicit you afterward. Always good to know.