Microsoft Internet Security Ebook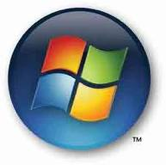 Right now you can download for free an ebook from Microsoft called "Own Your Space – Keep Yourself and Your Stuff Safe Online". This is an ebook for teens, but in my opinion this is valid for anyone using the Internet. Especially as we put more and more of our personal information on the net, sometimes it could be quite scary. You can either download the digital book entirely or just the chapters that you're interested in.
I've had a look at all of the different chapters available for download and they are really interesting and up to date with the latest technology. You have, for example, chapters about safe cyber shopping, hackers, private blogs, public spaces and a lot more. So have a look for yourself if you would like to learn more about internet security and feel more safe when you put personal information on the web.