The Short Second Life of Bree Tanner For Free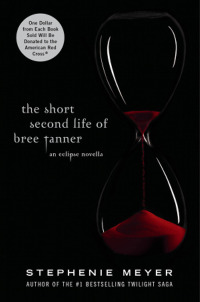 If you like the writing style of Stephenie Meyer (the author of the Twilight saga) then you might like to read her new book; The Short Second Life of Bree Tanner for free!
You have to read it online however, great if you have an itouch, ipad or a laptop so you can watch it somewhere comfortably. The book is only free between now and July 5th 2010 and I guess it may take sometime to read, so I would start reading asap if you are interested. It would be great if you could download it and put it on a device like a kimble or an ereader, but the promo doesn't go that far.
→ Click here to read The Short Life of Bree Tanner for free
This is what the books about:
"Fans of The Twilight Saga will be enthralled by this riveting story of Bree Tanner, a character first introduced in Eclipse, and the darker side of the newborn vampire world she inhabits. In another irresistible combination of danger, mystery, and romance, Stephenie Meyer tells the devastating story of Bree and the newborn army as they prepare to close in on Bella Swan and the Cullens, following their encounter to its unforgettable conclusion."